Coaching & Support For Implementation ofMastering the Rockefeller Habits 2.0-Scaling Up
Master the Habits • Align Your Team • Double Your Profits KNOW YOU'RE DOING IT RIGHT Passion & Purpose Fueled the Start Up of Your Company.Now You Need Coaching to Scale Up!
The problem is, you don't have the time for more business "theory"; you need shoulder to shoulder help to make Scaling Up the operating system in YOUR business. So you can achieve your dreams in 80% less time. However; your time is spent working "IN" the business and you don't know where to start. Which leaves you feeling frustrated.

We Can Help FAST TRACK your implementation. We have the playbook & experience.
Having helped implement Scaling Up with over 50 companies, I know it can feel overwhelming getting started. That's why as a coach, my role is to work shoulder to shoulder with CEOs and leaders--to fast track implementation and accelerate your businesses growth!
- Corwin Smith (Scaling Up Certified Coach)
Mastering the Rockefeller Habits 2.0-Scaling Up works for B2B as well as B2C Companies
As a Scaling Up Certified Coach, we've helped 10,000+ companies align their teams and grow their companies in many industries, including these: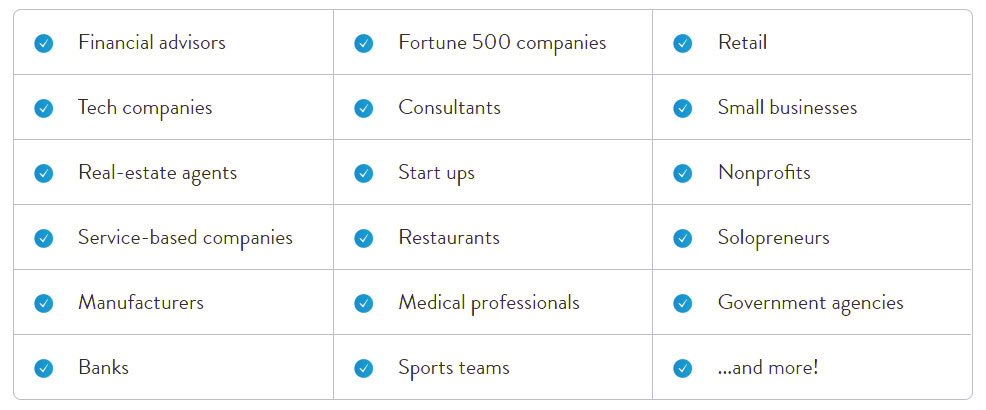 What Others Are Saying About Coaching...
Sonia Summers-CEO

Beauty Barrage

2019 INC 5000 Winner
Will Humphreys-CEO

Rise Rehabilitation
Alexis Krissay- President

Serendipit
"If you want to make sure your organization is aligned...set up for growth, if you're looking for the challenge, I would tell you, you need to hire Corwin."
"When we started scaling, I looked for someone with solutions to help take the pressure off me as CEO. It was because of Corwin that my company went from 4 clinics

to the 26."



"We increased year over year gross profit by 12%

. He helps all the key leadership team members get on the same page. We put in key metrics and his KPI Dashboard to hold team accountable. Having the outside perspective is so helpful."



DURING OUR 90 MINUTE CALL, WE WILL DETERMINE IF COACHING IS A GOOD FIT FOR YOU AS CEO & YOUR ORGANIZATION. IF NOT, WE WILL PROVIDE ALTERNATE RECOMMENDATIONS.

IF COACHING IS A GOOD FIT, WE WILL DESIGN YOUR BUSINESS TO HELP YOU ACHIEVE YOUR FINANCIAL, FAMILY & PURPOSE RELATED GOALS. IF YOUR NOT WINNING AT WORK, HOME, AND PERSONALLY, ON ALL 3 FRONTS, THEN NOTHING ELSE MATTERS.

AS A COACH, I WILL WORK WITH YOU AND YOUR TEAM TO CO-CREATE THE VISION & UNDERLYING SUPPORT TO HELP YOU BUILD THE COMPANY OF YOUR DREAMS. NOTHING EVER GREAT IS ACCOMPLISHED ALONE, SO WE GET YOUR TEAM
ON-BOARD

DURING IMPLEMENTATION, I WILL WORK SHOULDER TO SHOULDER WITH YOU AND YOUR TEAM TO HELP FAST TRACK IMPLEMENTATION OF SCALING UP.
About Corwin Smith (Scaling Up Certified Coach)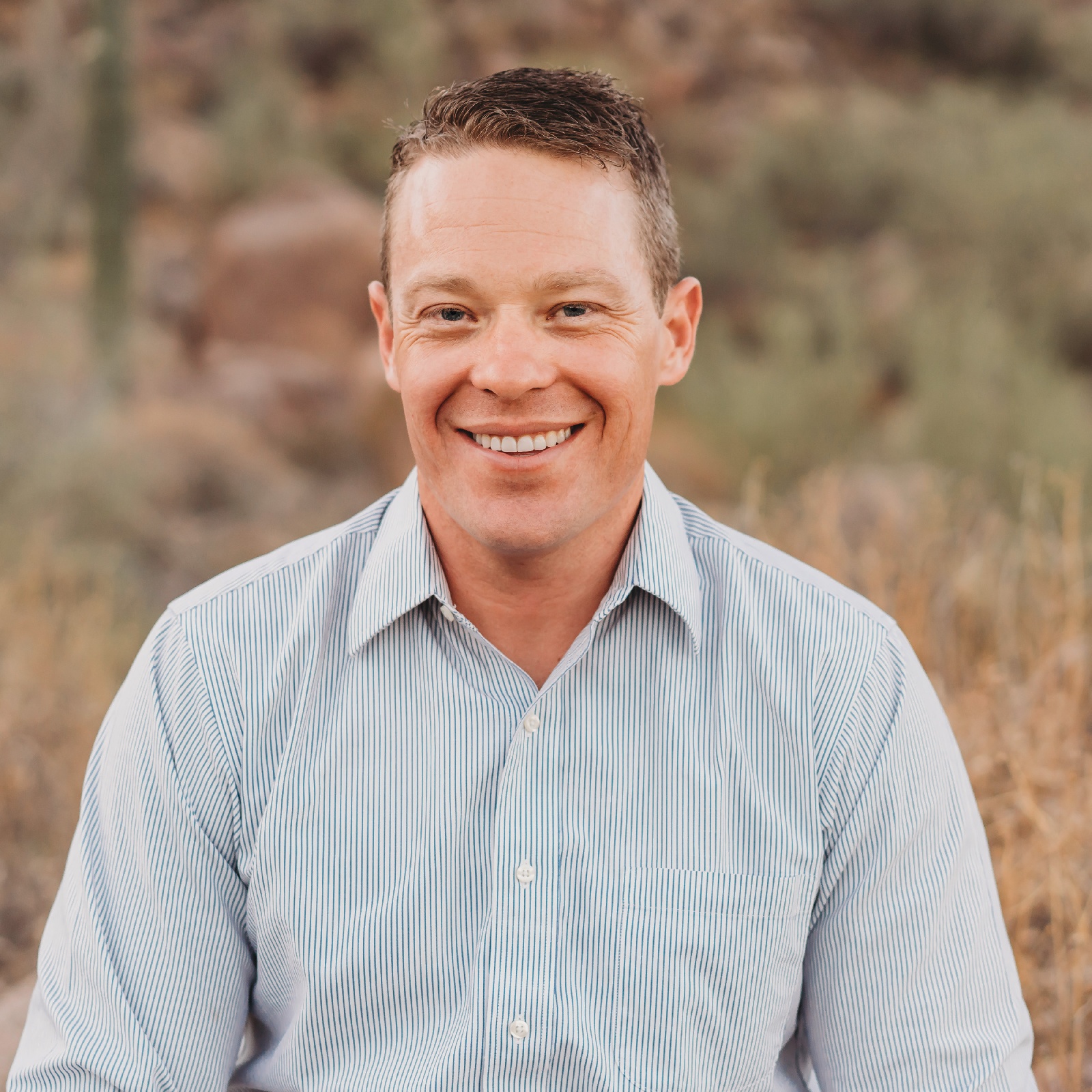 Corwin left a career in medical sales & started his first company during business school at ASU with a 5K dollar investment. In two years he grew that same company to 15 Employees. After growing the company 300% in one year he learned the hard lessons of fast growth. Including the importance of an A-Player Team, Keys to a Unique Strategy, and Systems to make it run like a Breitling watch. In 2016 Corwin sold this company to pursue his passion full time of Coaching companies in the process of Scaling Up.
Today as one of 180 Scaling Up Certified Coaches, Corwin helps high growth companies in industries including; Technology, Cannabis, Software Professional Services, Construction, Medicine, Hospitality, & Manufacturing.
Having now helped over 100 companies implement Scaling Up, it's clear for Corwin that the members of the team have the ANSWERS to the problems their dealing with. MOST "experts" create more confusion. So using the right questions & mental models, teams can learn to solve problems for good and remove the "drag" growth creates.
Corwin's valuable combination of entrepreneurial roles and coaching experience has taught him that all our best ideas and plans will amount to nothing without powerful execution habits. Corwin works with teams to take a company vision and chunk down into what each employee is doing next week along with the accountability rhythm to make it all happen.
Email: corwin@transcendgrowth.com

Some Of the Topics Coaching Will Cover:
Rockefeller Habits Checklist
How to double your operating cash flow in twelve months and increase profitability.
Ten essential habits that reduce the executive time needed to manage the business from 50 hours/week to less than 15 hours.
How leading firms "learn faster" to remain ahead of their competitors and to drive priority setting.
Training on the daily, weekly, monthly, quarterly, and annual meeting rhythm and the specific agendas that make them effective and practical.
Build a Team of "A Players" that are Rockstars and aligned with your culture. Also building a virtual bench to recruit from.
The three types of metrics that drive the business on a daily and weekly basis and shift the company to self management.
Bringing your core values and core purpose alive to energize your employees and simplify your human resource systems.
Using daily, weekly, and quarterly themes to drive alignment and focus to crush goals.
BHAG (Big Hairy Audacious Goals)
Creating a clear and compelling vision for your company the team can drive towards.
The most effective organizational charts and how to apply them to keep everyone accountable without micro-managing.
The key strategic decision that differentiates you from competitors i.e. "if you can't state your strategy in a sentence, you don't get it!".
How to use them to make your priorities memorable and add energy to your organization
Aligning the WHOLE company around the handful of priorities for the year and next 90 days.
Coaching to use them to create relentless repeatability AND industry leading profit margins!
(Custom Tailored for Each Company)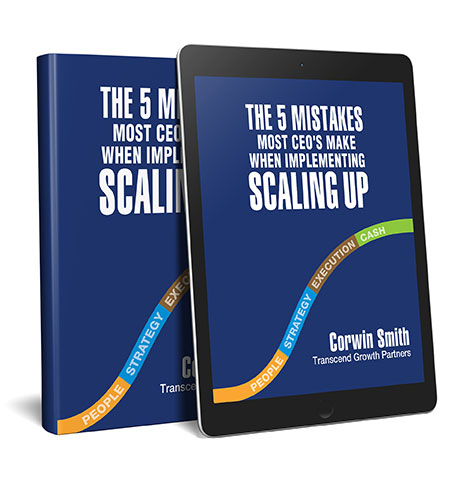 5 Mistakes Most CEOs Make When Implementing Scaling Up
Download this FREE Resource below.
Everyone Needs a Coach: The Key to Performanceby Verne Harnish

Peak Performance
As Andre Agassi has said, no one can experience peak performance without a coach. Star athletes understand this instinctively. The top leaders at major companies have this support. I'm dumbfounded that most other business people don't.
In Sheridan's case, he knew the new product would be better for his customers - and more profitable for the business. However, to make the change, he'd need to stop doing interior painting and other work that brought in a decent amount of revenue.
"We had to say no to almost 40% of our client base to say yes to the new business," he says.
That was hard to do. Sheridan and his executive team almost went back to their old business model three or four times. As Sheridan puts it, Green pulled the whole team "screaming" to the other side where they now have no regrets.
"We're going to have our most profitable year in four years," says Sheridan, easily justifying the costs of a professional coach.
Coaches vs. Consultants
Every company needs a coach. And whereas consultants are expected to bring answers to tough problems, coaches, in contrast, are expected to ask the tough questions, helping leaders face the brutal facts and uncover the real problems that need solved in the first place.
Coaches also help facilitate decision-making, challenge organizations to perform at a higher level, and hold the whole executive team (including the CEO) accountable.
In addition to a company coach, I encourage each leader to find an individual peer coach, something Marshall Goldsmith, a top executive coach and author, recommends (take a minute and search for Goldsmith's article on peer coaching).
Our "Short Pay" Guarantee
OUR GUARANTEE — When you hire me as coach for your company, you want to trust you're getting maximum value.
We believe our coaching to be one of the best investments growth companies can make. So I offer the
"short pay guarantee"
If at any point in the coaching engagement, you don't feel you're getting extraordinary value, you can cancel the agreement and pay whatever value you feel was given for the work.
Simple.
I've been the CEO of a growing company and know what it's like to hire coaches and consultants only to be "locked into" a bad relationship. That's why I offer the short pay guarantee.
Its' the right thing to do.
Transcend Growth Partners
At Transcend Growth Partners, we know you want to be a successful CEO. In order to do that, you need Scaling Up alive in your company. The problem is, you're not sure if you are doing it right and you need your leadership team on board, which makes you feel like you're on a treadmill going nowhere.
We believe Scaling Up should be a solution to your problems not another one of them. Having supported and coached the implementation of Scaling Up in over 50 companies, I understand the challenges and we are 100% to making implementation FAST & Simple.
Here's how we do it:
Breakthrough Call

Create the Plan

Kick Off with Team

Implement Scaling Up Together
So, apply for a breakthrough call today. In the meantime, read the 5 signs it's time to hire a Scaling Up Coach. Stop wondering if you are doing it right and instead be confident and have your company and team shift from "Good" to "Extraordinary"!
© 2022 Transcend Growth Partners. All rights reserved.